NEWS:
GINA NAMED APRA AMBASSADOR
Gina has recently been named an Ambassador for the Australasian Performing Rights Association (APRA).
APRA advocates on behalf of music creator's rights and the Australasian music industry locally, nationally and internationally. Their Ambassador Program includes influential music creators from all genres and industry stakeholders such as music managers.
From the APRA Website: "Our APRA AMCOS Ambassadors partner with us to promote the importance of music creators' rights and our role in administering those rights to all levels of government, the media and the wider community. We also consult frequently with our Ambassadors to seek their input on issues affecting our members."
COLE CLARK ADDS GUY GHOUSE
Big congratulations to Guy Ghouse, who was recently added as a Featured Artist by Cole Clark Guitars.
Guy's long been a fan of these Australian made and owned guitars and uses them exclusively for performances with Gina.
"These Cole Clark guitars kick butt live! I can't fault them, and to be able to have an instrument with a pickup system that responds to every emotion which I need to respond to, this is it! "
Congratulations Guy, and big thanks Cole Clark Guitars!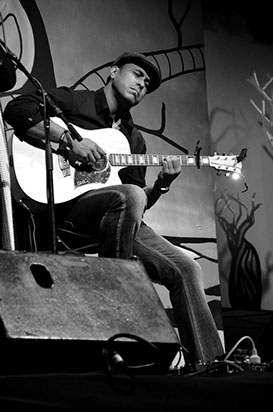 GINA NAMED FAIRBRIDGE PATRON
Gina Williams has been named the latest Patron of Fairbridge Festival.
Via the website, Gina said, "I am honoured and humbled to be named a Patron of Fairbridge Festival. Having played my first ever festival gig here many years ago, I recall the generous audiences and superb performance opportunities that proved to be an irresistible combination.
What I love most about Fairbridge Festival is the chance you are given to see both emerging and established artists in beautiful venues over one glorious weekend. The Fairbridge environment fosters the creative spirit and provides endless opportunities to engage and enjoy all that is on offer.
I'm excited to be welcomed to the Fairbridge Festival family and do what I can to promote the Noongar language and culture which comes from the place that this festival lives on. I'm looking forward to see where the journey will lead us next."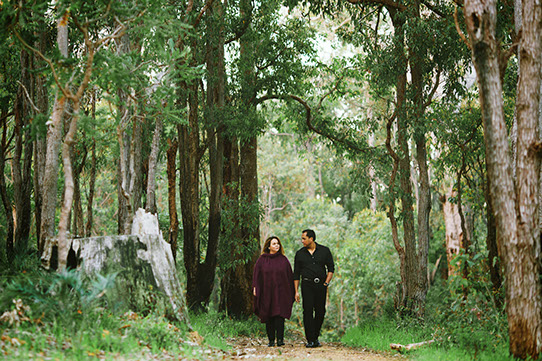 DYNAMIC DUO GET TOURING BOOST
Gina and Guy will be taking their performances of Noongar language songs and workshops across Noongar country, thanks to the support of the inaugural Boost Touring funding from the Department of Culture and the Arts, Department of Regional Development.
They are also partnering with Department of Education to deliver workshops to primary schools across the Noongar region, thanks to support from Wesfarmers.
Touring starts in February and will continue through until May.
ARTICLES AND MEDIA:
Review by Stephen Bevis, Arts Editor of The West Australian
Article in X-Press Magazine by Bob Gordon
Clip on NITV by Craig Quartermaine
Clip on ABCTV 7.30WA
Interview on Awaye! with Daniel Browning
Review by Cam Findlay, The Music
Interview with Have a Go News.
Feature on Channel Nine's "Destination WA" program